BOTOX® efficacy was shown in the majority of patients with severe primary axillary hyperhidrosis1
When topical agents aren't enough, BOTOX® delivers.
Efficacy in severe primary axillary hyperhidrosis1
Proven to work in patients inadequately managed with topical agents.
Percentage of patients achieving a change of HDSS* score ≥ 2†
Pivotal Study 1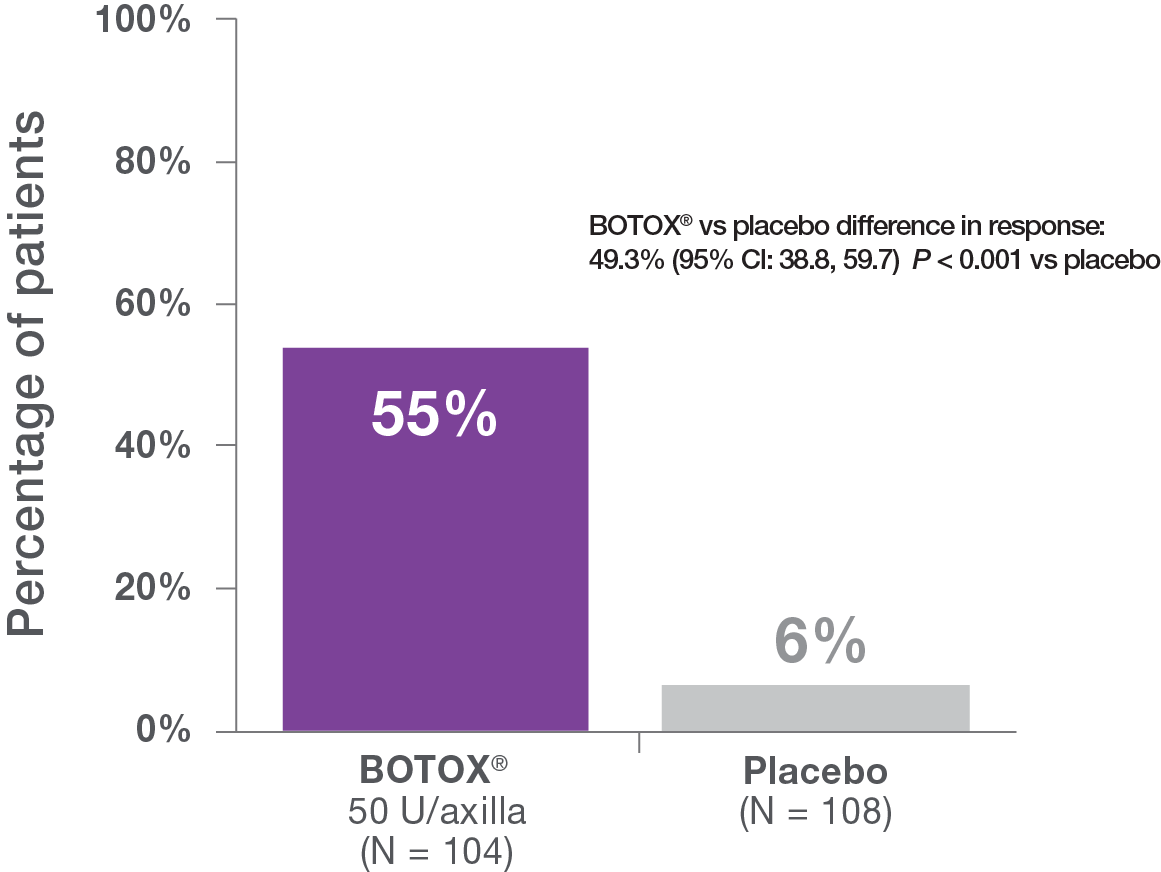 *Hyperhidrosis Disease Severity Score.
†Patients who showed at least a 2-grade improvement from baseline value on the HDSS 4 weeks after both of the first 2 treatment sessions or had a sustained response after their first treatment session and did not receive re-treatment during the study.